Power Wagon Photo Classifieds
Ad rates - $25 per truck ( 5 pictures, $50 for 15 pictures) for 12 months of advertising - Click here for details
All ads accepted are subject to our Terms & Conditions. All prices listed are best offer asking prices. Trucks DO sell above listed asking prices.
Power Wagons on eBay Get Email Alerts

Click here to see pictures of the Power Wagons "SOLD" through this site
---

1963 WM300 Dodge Power Wagon $16,000 [CT]

1970 Dodge W300 Power Wagon Dump Truck $27,000 [NC]

Dodge Power Wagon Chassis (2) and Engines (3) [CO]

1951 Dodge Power Wagon $25,000 [CA]

2004 Dodge Ram Diesel 2500 $25,000 [CA]

1942 GMC CCKW 6x6 $18,000 [CA]

1966 WM300 Dodge Power Wagon $31,500 [NY]

1948 Dodge Power Wagon $36,950 [CA]

1942 Dodge WC-48 Carryall $28,500 [CA]

2005 Dodge 2500 Power Wagon $18,900 [MN]

1953 Dodge M37 $16,000 obo [PA]

1947 Marquette Towing Boom $3,500 [MO]

1958 Dodge Power Wagon $40,000 [ID]

1969 W300 Dodge Power Wagon School Bus $8,000 [NM]

WDX Dodge Power Wagon Chassis $1,800 [CT]

1942 WC-53 Dodge Carryall $14,950 [CA]

1941 Dodge WC-6 Command Car $22,500 [CA]

1948 Dodge Power Wagon $30,000 [OR]

Dodge Flat Fender Power Wagon Parts WDX-WM300 [WI]

1941 Dodge WC17 Carryall $15,500 [CO]


Reproduction Dodge Power Wagon Draw Bars $950 [WI]

1967 W500 Dodge Power Wagon $10,000 obo [CA]

1967 WM300 Dodge Power Wagon $34,500 [CA]

1963 Dodge Power Wagon Crew Cab $29,000 [NV]

1974 Dodge W200 Crewcab Dodge Power Wagon $9.300 [SC]

1968 FARGO W200 Power Wagon $7,500 [ID]
 
1965 Dodge W300 Power Wagon $4,000 obo [ID] 


Power Wagon Hood Hinge repair kits $25 [PA]


Dodge Power Wagon Sweatshirts & Hats

Stainless Steel Headlight Ring Retainers

Click here to see pictures of the "SOLD" trucks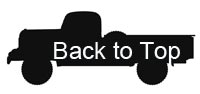 ---