Power Wagon Woodies
---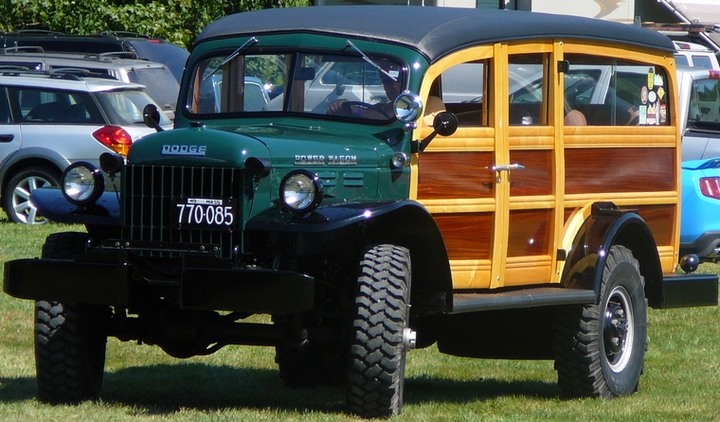 Steve Simon's Woodie Power Wagon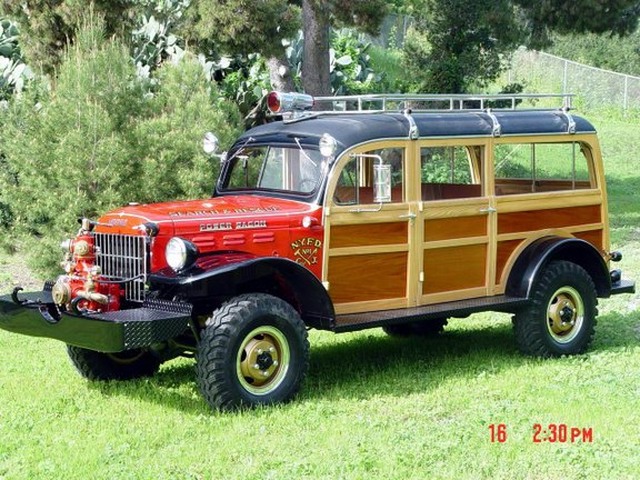 Tom Philippbar's faithful reproduction of the classic Power Wagon Woodie
Two companies were principal suppliers of the wooden bodies, J.T. Cantrell & Co of Huntington Station, Long Island, New York, and the Campbell-built line by the Mid State Body Company Inc., of Waterloo, New York. Information found in DODGE TRUCKS by Don Bunn, p.129.
The body's frame was seasoned ash, and the body panels were waterproof mahogany plywood. These were built on 1/2 ton, 3/4 ton, 1 ton, and 1 1/2 ton chassis, and the largest units often served as school buses.
I have contacted the Huntington Historical Society about J.T. Cantrell and Co. Luckily they had a couple of boxes of Cantrell pictures and documents donated to them a couple of years ago by Cantrell's son-in-law, who was involved in the business.
Woodie Links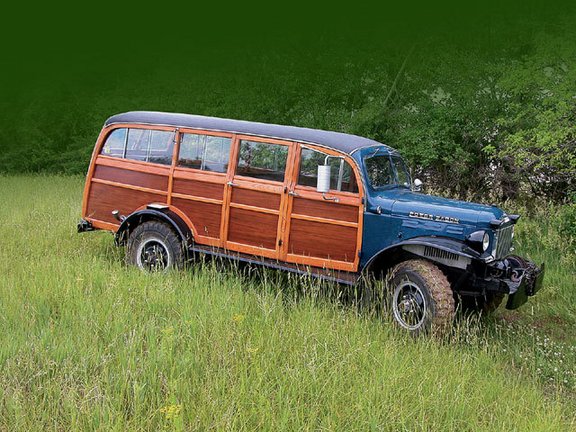 ---