Howard found this 1953 Superior bus on the west coast in 2003, the second one known. It passed to Jackson, and now to me.
Towing to Texas in August 2005. On a corner in Winslow Arizona.
My 1954 Superior Coach, dear to me since 1973!
Exploring the Rio San Rodrigo in Coahuila. Photo courtesy of Terry Sayther
Side view of my 1954 Superior Coach. Lower rear sheet metal has been beveled to improve angle of departure.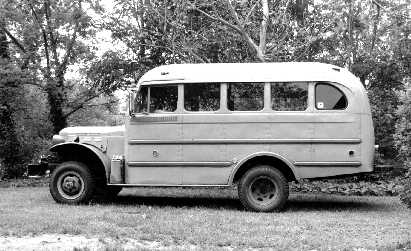 This bus has been re-powered with a 360 V8 and a 5 speed overdrive transmission. The dual wheels, running board, and rear fender have been added.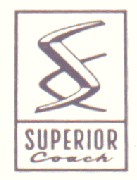 back to Power Wagon buses