Were any 1/2-ton WCs built in 1940?
---
[Follow Ups] [Post Followup] [Dodge Power Wagon Forum]
---
Posted by Don in Missouri [172.68.150.92] on Monday, September 11, 2023 at 13:17:59 :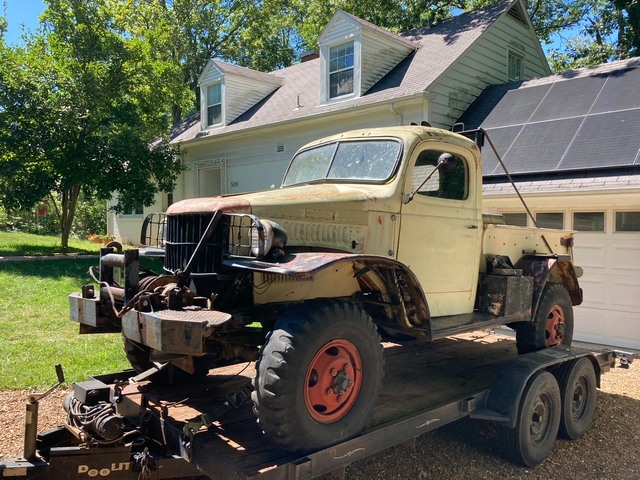 Is there any legitimate reason why this WC4 would be titled as a 1940 instead of 1941?
The serial # is 8667402 and is correct on the frame as well as the glove box plate, even though this truck has had a civilian cab added.
Were any WCs manufactured in 1940 that would have led to a 1940 title, or is this a clerical error at a DMV somewhere along the way?
I just drug this home and would be interested in its history. It has a lot of modifications. The winch is factory, but the rest of the drivetrain has been transplanted from a Power Wagon with lots of custom touches. Earliest details I know is that it spent some time in Woodland Park, CO.


---
Follow Ups:


---