Re: A-Frame
---
[Follow Ups] [Post Followup] [Dodge Power Wagon Forum]
---
Posted by Kevin [172.70.111.93] on Sunday, May 07, 2023 at 10:19:14 :
In Reply to: Re: Made an interesting discovery today posted by Clint Dixon [172.70.178.227] on Friday, May 05, 2023 at 19:09:17 :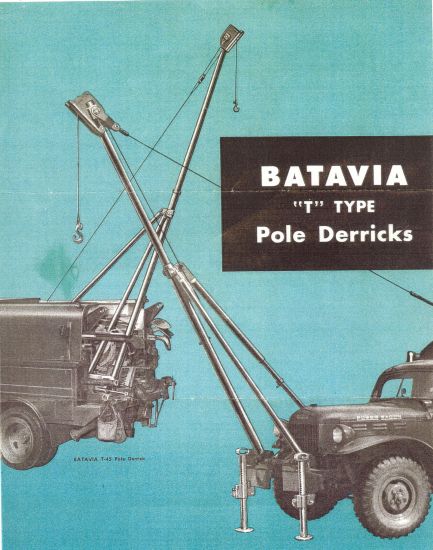 Clint, I do have the A-Frame and the head at the top looks to similar to the Batavia pictured to borrow your reference. I believe it to be a Batavia because I also have the unique S-hook that loops to the cable with a crude Flemish eye at the end of the cable.
The A-frame is slightly different in that the three legs originate from the top of the head, one larger dia pole in the middle which pins to the bumper below the winch and the two slightly smaller dia. poles go to either side of the cab. This is where it gets interesting again. There are large threaded extensions thru the cab which have large wing nuts to secure the legs to which is supported with reinforcement with bracing inside the cab down to the frame.
I don't suspect the application to be factory installation by any means and more than likely installed at the same the fair-lead fabrication.



---
Follow Ups:


---