back is out
---
[Follow Ups] [Post Followup] [Dodge Power Wagon Forum]
---
Posted by Todd [172.70.211.219] on Saturday, April 22, 2023 at 13:16:36 :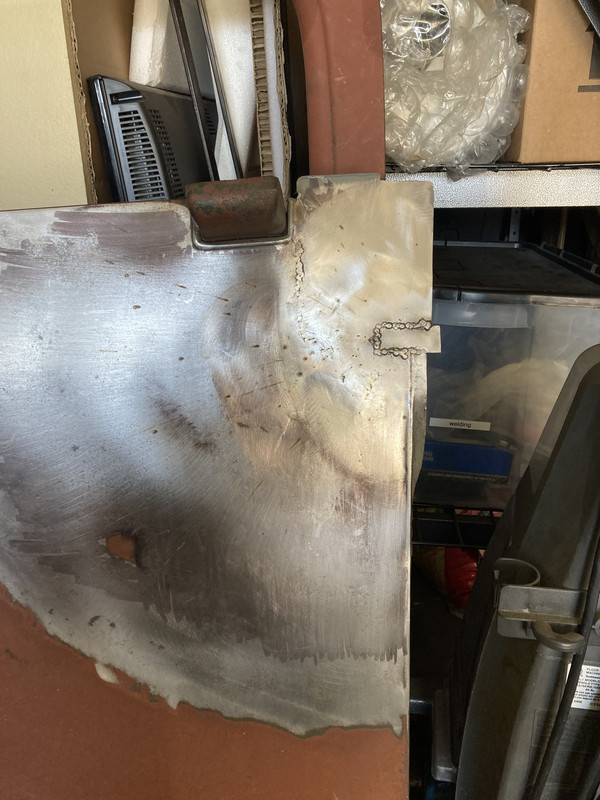 I haven't posted or asked questions for awhile because welding and grinding while crouched up in the cab finally sent my back into a tizzy. So, I am working on the doors, which is possible to do while standing.
Welding new metal to old rusty metal is a challenge. You clean all the rust, but that leaves thin metal in places and you end up blowing holes in the old metal, and then you have to spend a lot of time welding in tiny pieces of metal. And they have to be stitch welded in to avoid as much distortion as possible. Awwww, the life of a car guy.



---
Follow Ups:


---