Not to confuse the situation
---
[Follow Ups] [Post Followup] [Dodge Power Wagon Forum]
---
Posted by Clint Dixon [172.70.130.97] on Saturday, March 18, 2023 at 17:56:54 :
In Reply to: Re: Carter Linkage posted by Tom Petroff (IL) [172.71.254.238] on Saturday, March 18, 2023 at 09:52:52 :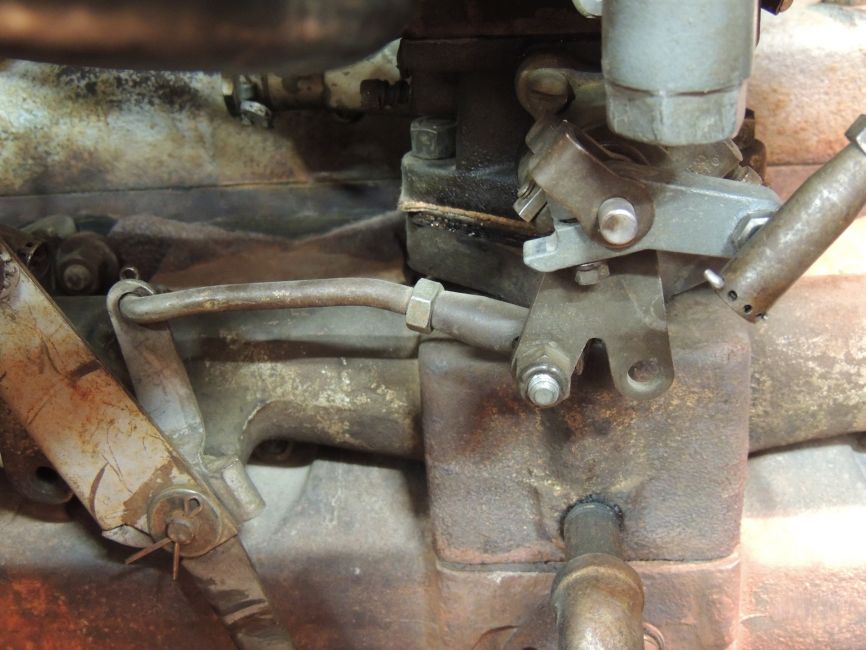 This one is mainly for Tom.
Tom, I just noticed. In the image you posted, it appears the wrong pot metal lever is on the throttle shaft. It appears to be the short one with the accentuated dog-leg shape like what I have shown here. This particular lever is part of the overriding two-lever assembly that was used when a truck has the belt driven mechanical governor.
It looks like the short one works okay as shown mounted backwards in your image. However, the correct longer lever is shown in OB's initial post. The longer lever may make it a little easier to get the correct throttle response to the position of the foot pedal.
These two levers I have shown here (specific to the governor) would require another thread to fully cover the topic.
Junior



---
Follow Ups:


---