Re: vaughn...w300 vs wm300
---
[Follow Ups] [Post Followup] [Dodge Power Wagon Forum]
---
Posted by Clint Dixon [172.70.127.51] on Monday, March 13, 2023 at 07:40:15 :
In Reply to: Re: vaughn...w300 vs wm300 posted by john eickhof [172.68.34.222] on Sunday, March 12, 2023 at 21:28:31 :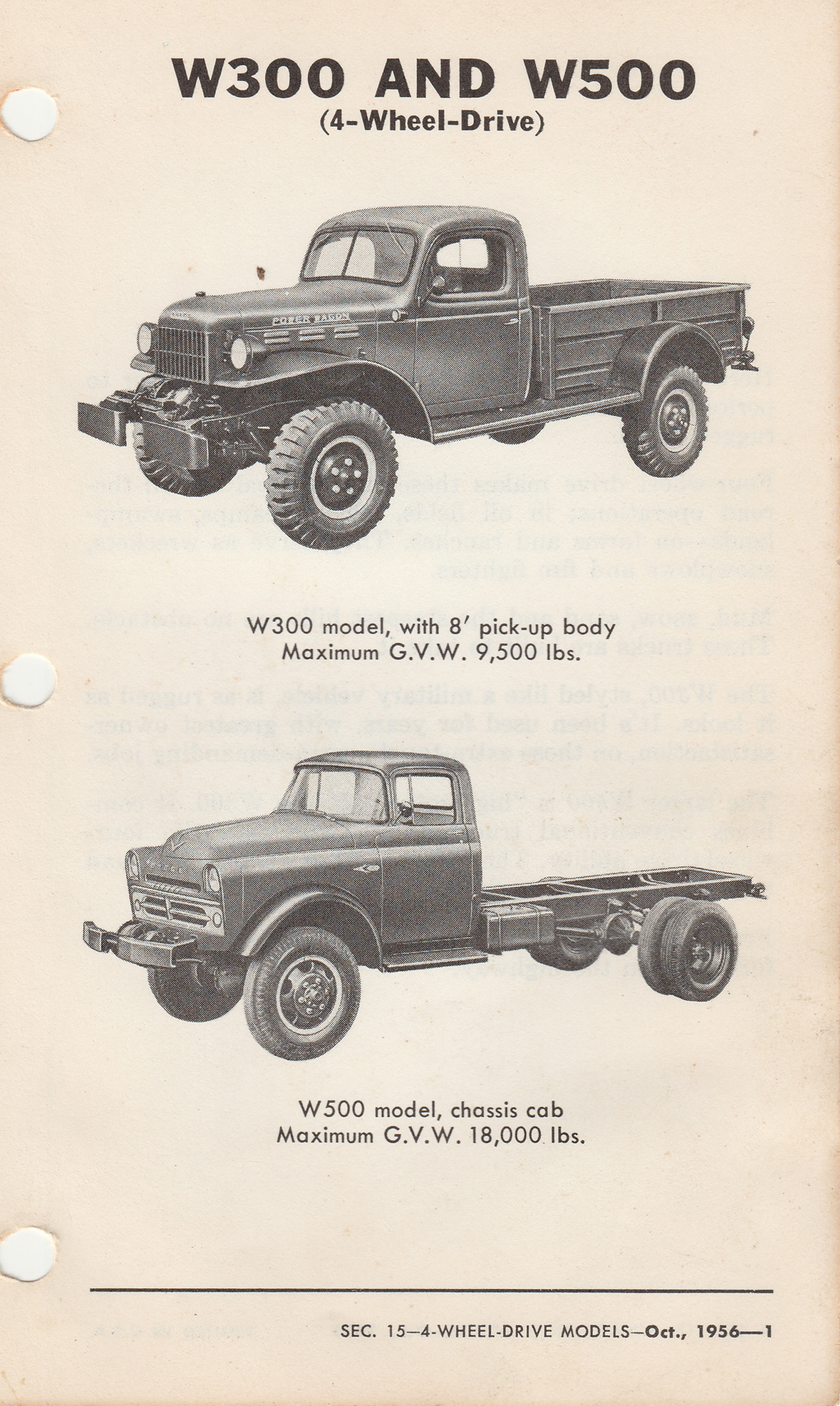 1957 was the odd year for the FFPW (Farm Friendly Power Wagon).
For 1956 the model designation was C-3-PW6.
In 1957 only, the model designation changed to W300 (there was no 1-ton conventional cab 4x4 Dodge in 1957).
For 1958 and 1959 the model changed again to W300M because of the new Power Giant W300 1-ton conventional cab introduced in 1958.
In 1960, the model designation changed again to WM300 and continued thru 1968.
Junior


---
Follow Ups:


---