black rust
---
[Follow Ups] [Post Followup] [Dodge Power Wagon Forum]
---
Posted by Todd [162.158.90.211] on Sunday, March 12, 2023 at 21:07:21 :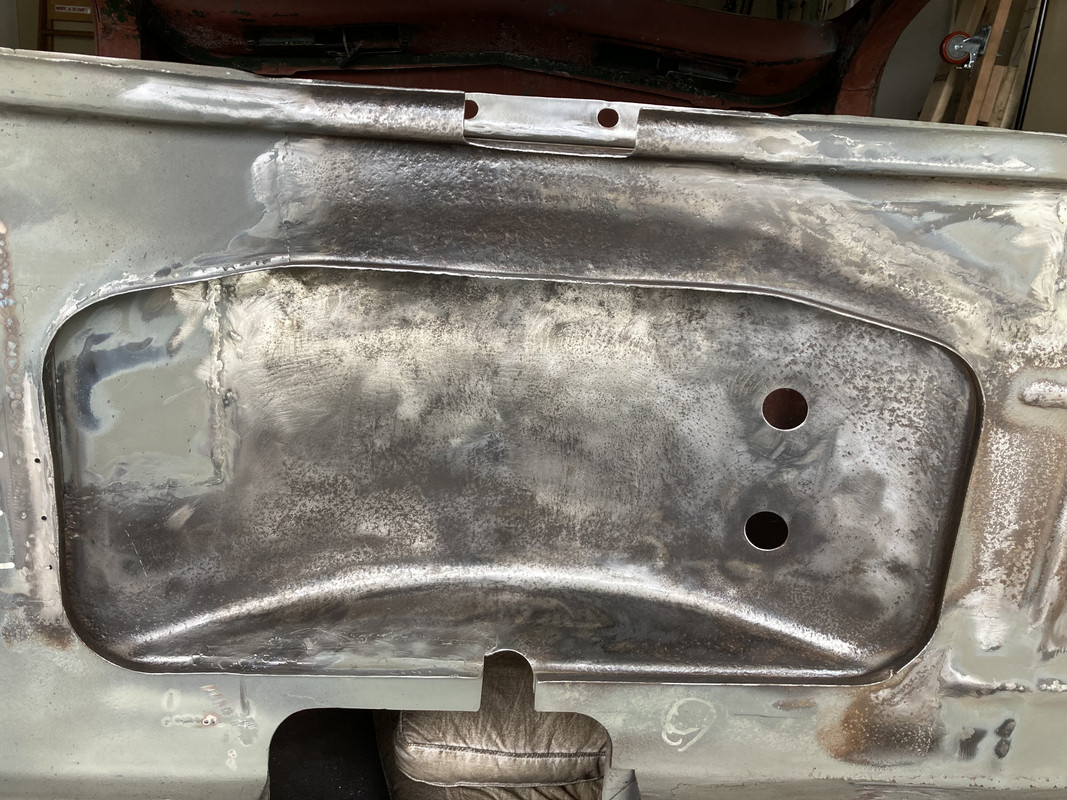 When I wire wheel brush to remove rust, many times there is rust still in the pits, and both the pits and some surrounding metal obtain a black residue from wire brushing. What is the black residue and how do I remove it. I thought acetone removed everything, but it does not remove the black residue. I know there is still rust in the pits because, if I use a flap disc on the black residue, it removes the black residue layer and exposes more red rust in the pits. I don't want to use a flap disc to remove the black residue because I don't want to make the metal any thinner than it already is, and the flap disc does not reach into the pits anyways.
BTW, one of my previous photos showed this area and I asked what to do with the bent over flanges. This photo shows the previously bent over flanges bent back to their original position.



---
---