Re: Rear Winching
---
[Follow Ups] [Post Followup] [Dodge Power Wagon Forum]
---
Posted by Paul (in NY) [172.70.174.161] on Sunday, March 12, 2023 at 14:12:34 :
In Reply to: Rear Winching posted by Rob Andrews [172.70.82.162] on Saturday, March 11, 2023 at 16:22:28 :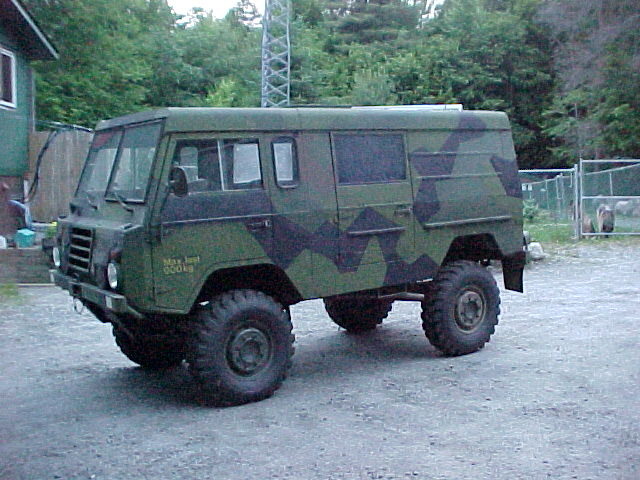 The picture was my Volvo C-303 (TGB-11), built for the Sweden Military . It was awesome, the most capable off road vehicle I have ever driven, I digress.
Volvo designed and built for the C-303 and also the 6x6 Gun Tractor a winch that could
winch forward and also rearward. The winch was mounted under the body on the frame and
had 2 cable spools. One spool for front and one spool for rear. You selected the spool to winch with by using a clutch lever in the cab. Fore and aft cables were run through a heavy steel tube to roller fairleads. I searched all over the US and Volvo C-303 forums trying to locate a winch for my C-303. I could not find one, even parts to make one, very very rare. I guess if you lived in Sweden, you might find one in some surplus yard ?
Off subject, but it also had quick connects under the right side for hot coolant feed and return. It gets real cold in northern Sweden. The Military Bases had coolant heaters for all the trucks. Plug on the coolant lines at night and the vehicle was always at full operating temp.
Paul



---
Follow Ups:


---