Thank You
---
[Follow Ups] [Post Followup] [Dodge Power Wagon Forum]
---
Posted by Todd [172.70.214.189] on Sunday, March 12, 2023 at 12:31:46 :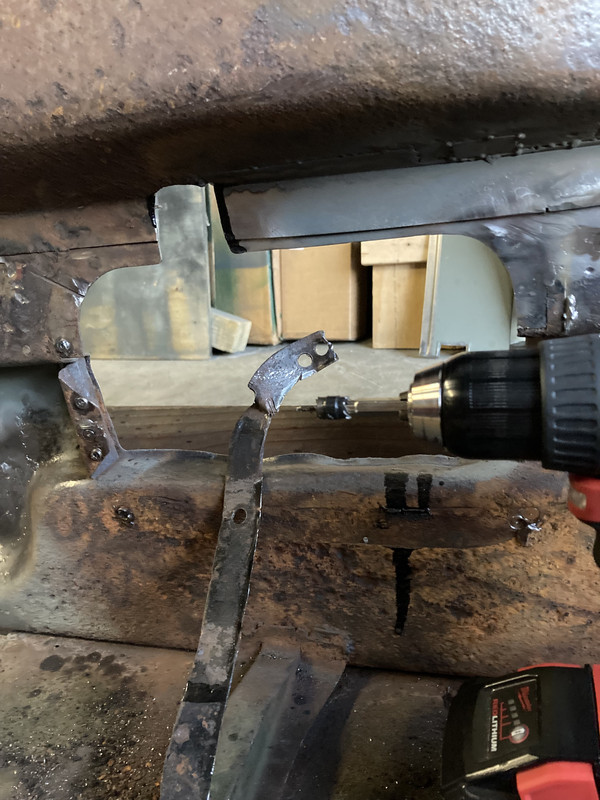 The photo is an example of the hundreds of restoration questions that all of you have helped me with. I have no problem posting the "before" photos when I have a question, but am hesitant to post the "after" photo because I don't want to appear to be bragging. So, here is an example of an "after" photo so you all know that I always listen to your advice. I may decide on a course of action different than some of those suggested, but I always listen and think about what you are communicating.
The before photo showed a portion of the floorpan with the flange of the e-brake cover still welded on, while the rest of the cover had been cut out. The consensus was that I remove the flange and weld in the replacement rather than just weld the replacement on top of the old flange, and a tool was suggested to remove the spot welds. Well, I am always up to buy a new tool, if it is not too expensive, and even more up to trying out a new tool. The suggested tool was a spot weld removal bit. Who wooda thunk?



---
---