Re: project update
---
[Follow Ups] [Post Followup] [Dodge Power Wagon Forum]
---
Posted by Greg Coffin [172.68.35.23] on Friday, March 10, 2023 at 00:16:22 :
In Reply to: Re: project update posted by Todd [162.158.90.210] on Thursday, March 09, 2023 at 18:40:54 :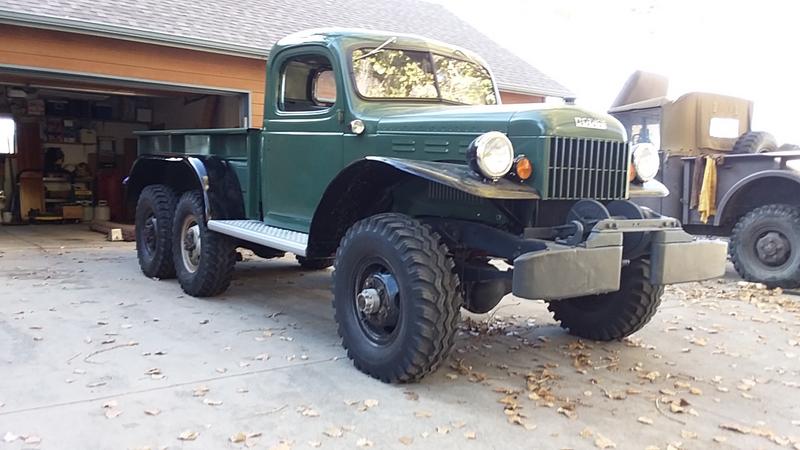 I've never heard that. If the springs on a Power Wagon are apt to do that, I can't imagine why it would be any worse than any other truck with front leaf springs and disc brakes.
I bought rear fenders from Matt Tisdale and stretched them about 40" with a section of flat fender to match. Then a friend arched the whole thing on an English wheel to make it look more factory.
The 6x6 frame is longer than a Power Wagon at the back by about a foot, but the wheel bases are about the same at 125" and 126". The bed in the picture is a full 9 ft long. Those long fenders take up a lot of room!
Feel free to email me at gregcoffin2.0 at gmail dot com.



---
Follow Ups:


---