tunnel cover
---
[Follow Ups] [Post Followup] [Dodge Power Wagon Forum]
---
Posted by Todd [172.70.214.25] on Wednesday, March 08, 2023 at 12:20:07 :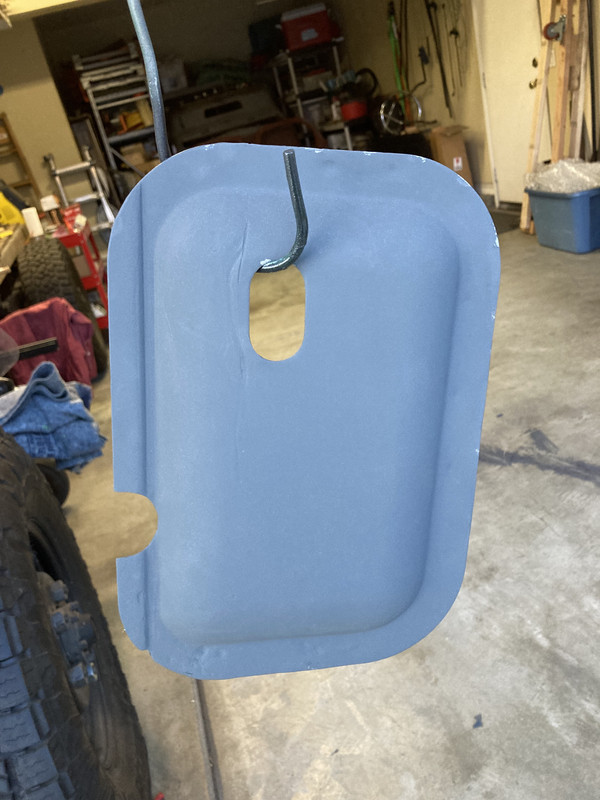 Awhile back I posted a photo of a hole in the floorpan and asked what the hole was for. I was enlightened that the hole was not suppose to be there, but rather a cover should occupy the space that is the hole. Someone was nice enough to sell me a cover, and after some grinding and cleaning, it looks like the cover in the photo, because it is the cover in the photo.
Whomever previously cut the hole in the cover left 80% of the outside flange of the cover, I'm guessing because it was the easiest solution to whatever problem was perceived, so I have a dilemma. Do I leave the existing 80% of the flange, fab the other 20% of the flange and install the cover on top of the old flange? Or, do I cut and grind off the old flange and weld the cover directly to the floorpan, in a manner consistent with the way was originally installed? Why do I care? Because, I am wondering if I install the new flange on top of the old flange, the cover will be about a 1/16" taller than stock and I don't know if that interferes with the seat installation or anything else. And rather than take that chance, I figure someone here will know.



---
---