Measure twice
---
[Follow Ups] [Post Followup] [Dodge Power Wagon Forum]
---
Posted by Todd [162.158.90.157] on Friday, January 20, 2023 at 11:53:12 :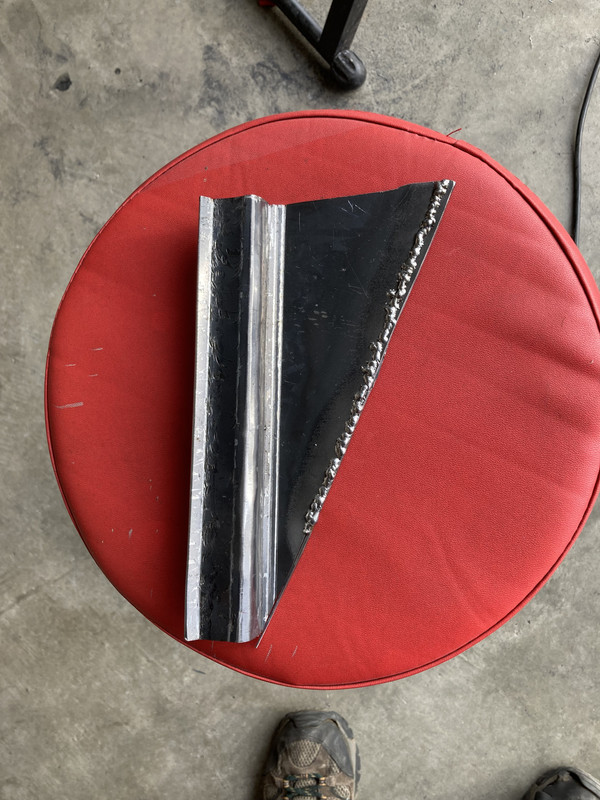 Measure twice, cut once? Pshaw!
How about measure once, cut once, realize you have cut the part too small, find a slice on the garage floor, clean it up, stitch weld it to the too small part, and grind the weld?
Why not start over and make a new part that is the correct size? Because I don't have metal bending tools and 3/8" radius bends are tricky and time consuming to make. Did I save any time by stitch welding the sliver on? Probably not.
Ain't restoration grand? Sometimes I think I spend more time fixing my mistakes than restoring the truck.



---
---