Re: Help identifying cab model year
---
[Follow Ups] [Post Followup] [Dodge Power Wagon Forum]
---
Posted by Greg Coffin [172.68.35.9] on Monday, January 09, 2023 at 10:28:07 :
In Reply to: Help identifying cab model year posted by Dale [172.70.135.71] on Sunday, January 08, 2023 at 22:18:09 :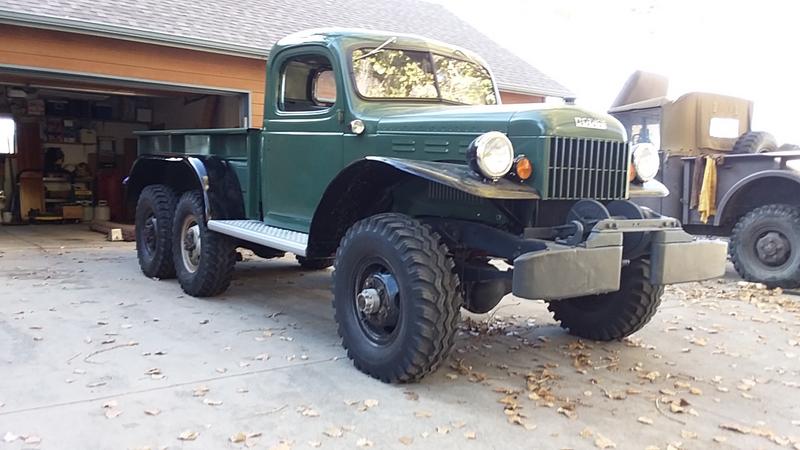 Wow, I wasn't expecting to see a 6x6 this morning! I don't know much about the original cab interiors, but there's some interesting stuff going on inside yours. Looks like the original cab light is hanging from the roof. I think the steering wheel is out of a Mack or an FWD. Is that 3 aux shift levers coming out of the floor? And the Warn hub sticker looks brand new! I'd love to know what the gauge on the steering column is for. Any info you can supply is appreciated.
(This green one is mine)
Maybe an obvious question, but is the SN tag still on the driver's door column? It's probably between the door hinges on your cab. Or you will see 2 screw holes about 4" apart where it was.



---
---