Welcome to Forum #580
---
[Follow Ups] [Post Followup] [Dodge Power Wagon Forum]
---
Posted by Joe Cimoch [172.70.175.188] on Saturday, December 31, 2022 at 06:33:30 :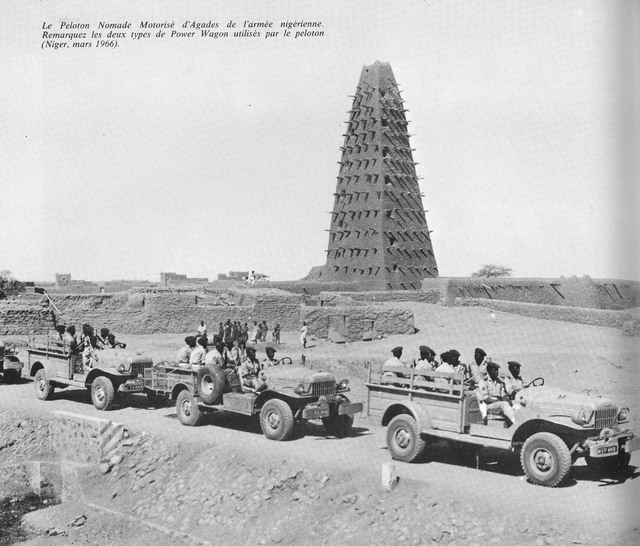 Welcome to Forum #580
Loose translation
The Nomade Motorized Platoon of Agades of the Nigerian army. Note the two types of Power Wagon used by the Platoon. Niger, March 1966
From the book "DODGE cinq generations de tous terrains"
DODGE five generations of all terrains
---
Follow Ups:


---