door lock
---
[Follow Ups] [Post Followup] [Dodge Power Wagon Forum]
---
Posted by Todd Miller [172.69.33.181] on Friday, November 18, 2022 at 12:45:48 :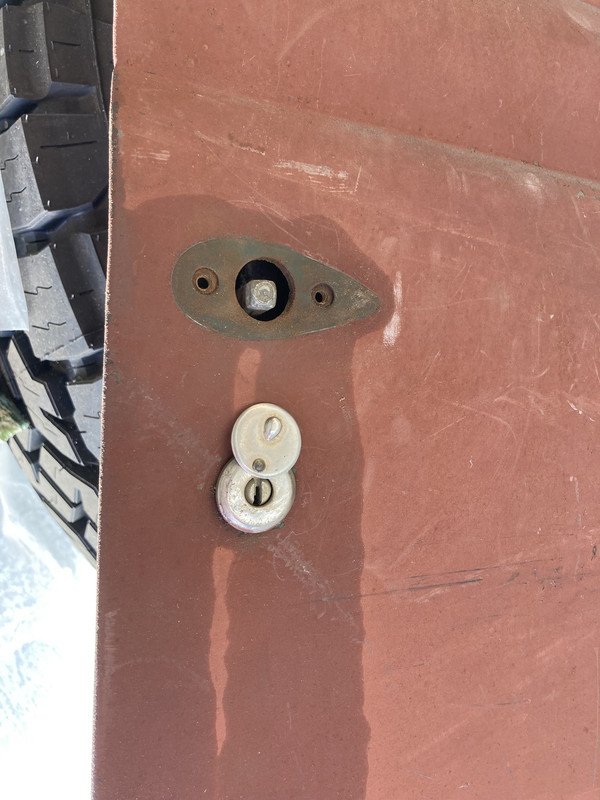 I never even noticed that this door had a door lock until the door latch assembly did not just drop when I removed the last screw. I imagine the door lock has to be free of the door to allow the door latch assembly to come out. But, I am unsure how to remove the lock. There is a very small hole in the jamb and I can see a hex screw, but the hole is so small, I have not been able to get a socket on it. And there is a hole in the interior sheet metal, but I can not see anything that looks like a fastener behind the hole.
Suggestions? Drill the hole larger? I hate to do that. And that brings up another question. Is there supposed to be a rubber plug in the jamb hole?
I get so many great answers, so thanks in advance for taking the time to respond.



---
Follow Ups:


---