Re: polishing
---
[Follow Ups] [Post Followup] [Dodge Power Wagon Forum]
---
Posted by Kevin Foust [172.70.126.85] on Thursday, November 17, 2022 at 19:05:57 :
In Reply to: polishing posted by Todd Miller [172.70.214.148] on Wednesday, November 16, 2022 at 23:28:52 :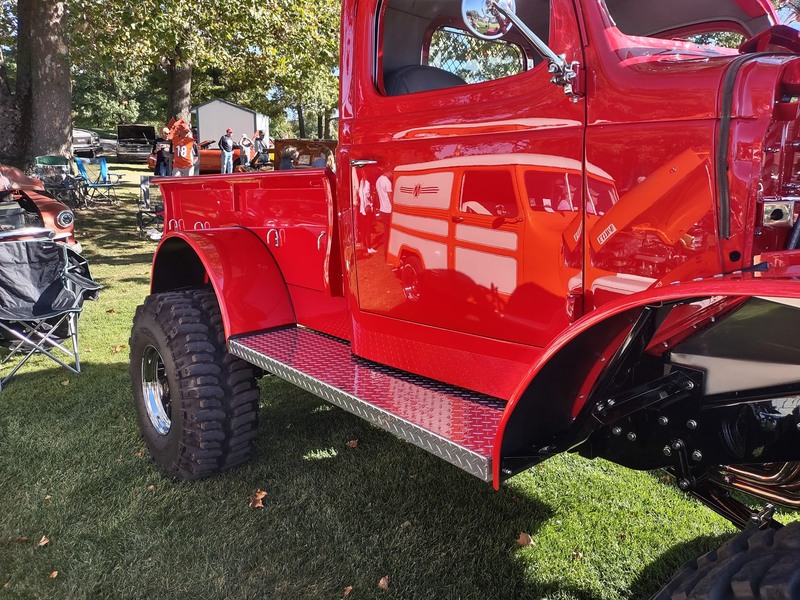 IF you had primer perfectly smooth before spraying color AND you didn't have huge peel in the color, you can get it down without cutting through. I would use a semi flexible Durabock type backer on the buckets and start with 1500. It will take longer but if you go slow, you have less chance of sanding through. Use water and sand some. Wipe it off till it dries. You will see cloudy areas and bright spots. The brights are the lows. Keep working till it is all hazy(evenly) and stop, move on out. Once all hazy, I found Trizact paper (2500-3000) grit on a variable speed oribital to be best. It has a softer back and is pretty forgiving. Go over it completely till it too looks even. Then move to a variable speed buffer with a foam pad. Wool Pad will burn through quicker and too agressive. Dab water on the foam with just a few dabs of finishing compound. DON"T let it get dry as it will heat up quick. Dip your finger in a bucket of water and re wet the foam. With the soft pads it will still ride over some of the highs but it should get you where you want. On flats, I don't use a Durablock for that reason as on a flat, it looks wavy. You don't notice it on curved things. I use a paint stirring stick on flat surfaces with the same "cloudy" technique expalined above. Problem with doing this is you have to do it all or what you don't do will look bad. Stay away fron edges or raised areas with a buffer. Those will burn through fast. The Trizact paper will save a lot when you go to finish. I hand rubbed quite a bit of mine but used the buffer on the flats.


---
Follow Ups:


---