block sanding
---
[Follow Ups] [Post Followup] [Dodge Power Wagon Forum]
---
Posted by Todd Miller [172.70.210.15] on Thursday, June 23, 2022 at 15:12:00 :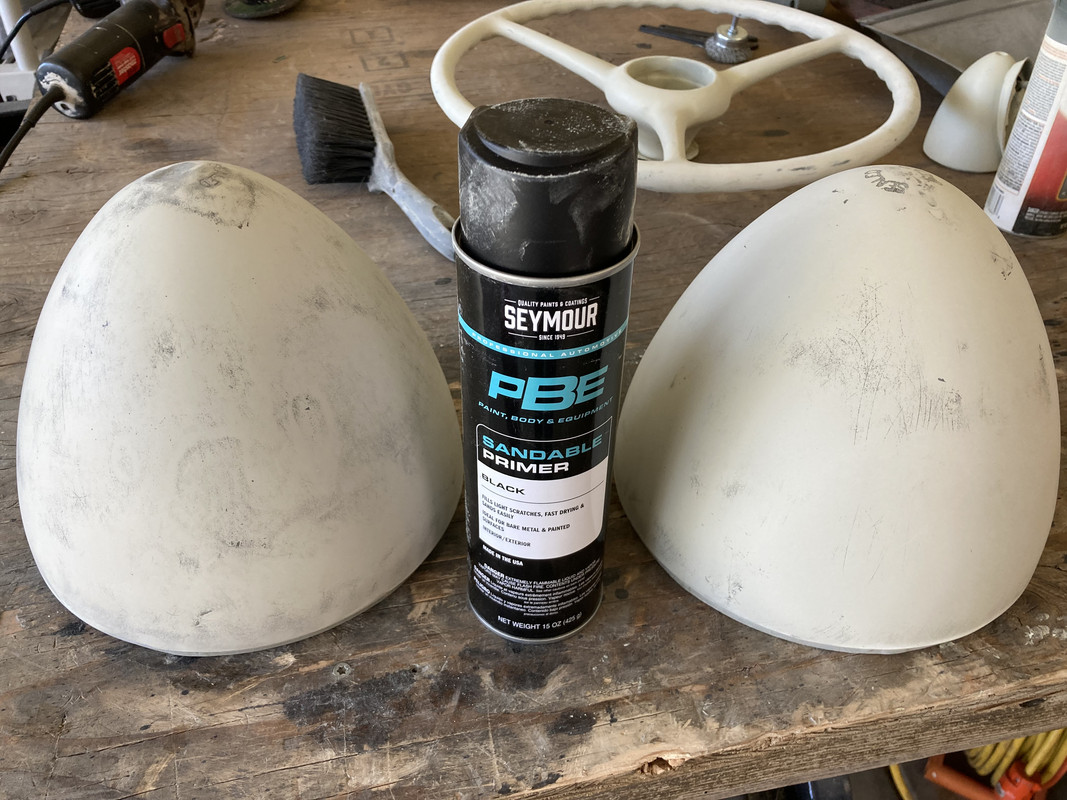 These are my headlight buckets which have been patched and glazed and primered and sanded. Actually more sanded than anything else. And this is the first time I have ever block sanded with a base coat a 2K epoxy beige primer, and a guide coat of black, easy to sand primer. In the past, my cousins have always taken care of blocking and spraying, and color sanding. I am still going to leave the spraying to my cousins, but am going to try to get the body work much closer to the end result, and I don't want to call them in the middle of their work day to ask them a bunch of questions.
I sanded the guide coat with 320, and there are some sanding scratches showing in the base primer as dark lines. Do I apply more filler primer and block again? I can't feel the scratches. The whole bucket feels incredibly smooth, but they show up in the guide coat. Or do I apply more glazing putty first? And there seems to be a 1/2" flat ring all around the bucket circumference at the ring flange. So I use body filler to round that off, or just leave the flat ring around the bucket?
Were the original headlight buckets the same color as the body? Or were they black? And what colors were the civilian headlight doors, and the inner headlight retaining ring? The retaining rings that I have appear to be stainless.



---
Follow Ups:


---