Frame
---
[Follow Ups] [Post Followup] [Dodge Power Wagon Forum]
---
Posted by Todd Miller [172.70.210.97] on Thursday, June 16, 2022 at 20:26:31 :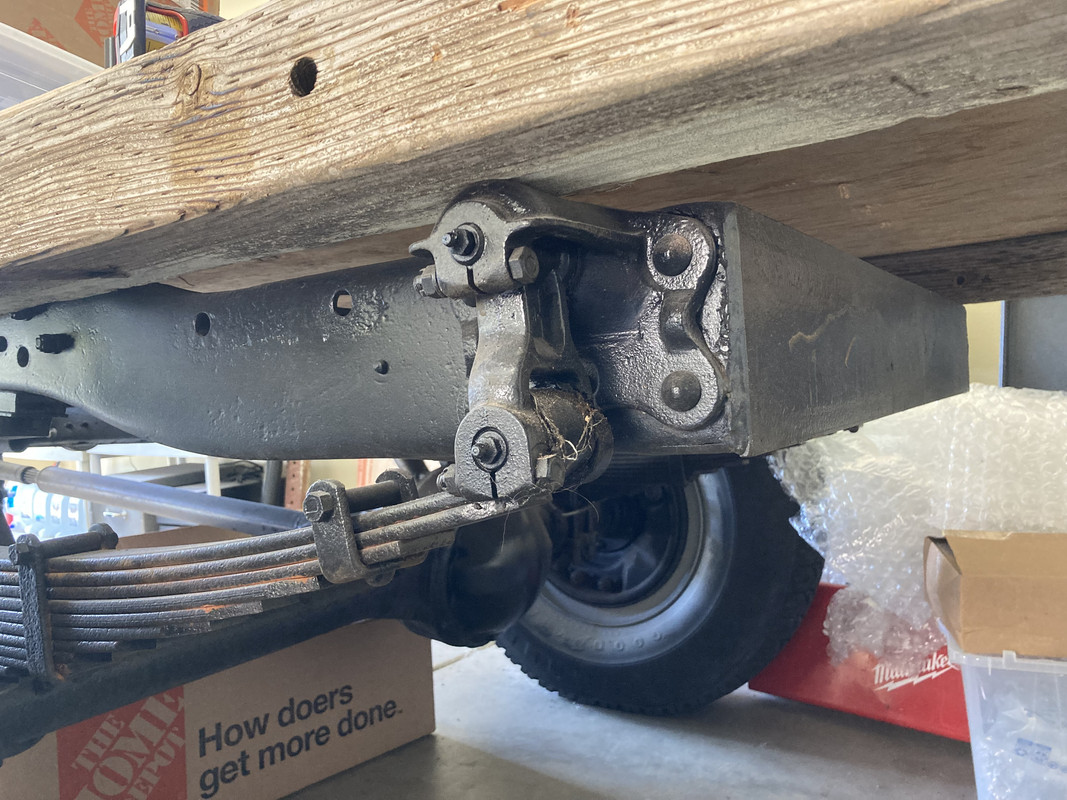 I am installing the fuel tank, but there are no obvious holes on the rear crossmember from which to hang the fuel tank brackets. There are some holes in the "Fuel Tank Support Crossmember", 13-15-1, part no. 1189 227, and it seems to maybe be the right part. Included with my project are two heavy, old, and rusted pieces of C-channel that are 54" long. I am doubting that the two C-channels are the fuel tank support crossmember and the rear crossmember because they are 54" inches long. And as far as I can tell, the fuel tank support crossmember and the rear bed crossmember are the two crossmembers that the fuel tank brackets hang on. Yeah, I figured that out all on my own. There is not obvious rear bed crossmember and if you look at the photo, you will see why. I think someone chopped off the last 6 or 8 or more inches from the frame. And then welded on their own idea of what the frame should look like. What do you think? Is some of my frame missing? The fuel tank barely fits between the two crossmembers, but the fuel tank straps do not fit. The fuel tank and straps are new and not original to the truck.
My guess is that I have to cut out that "modified" rear crossmember/bumper, and weld on some some new metal. to the frame. Does anybody know how much farther the frame extends beyond the Frame Rear Spring Brackets, 13-54-15? Does anybody have a photo of what that last 6, 8, or more inches looks like?



---
---