Re: Fresh, thicker oil ?
---
[Follow Ups] [Post Followup] [Dodge Power Wagon Forum]
---
Posted by Chris Case [162.158.212.187] on Tuesday, November 23, 2021 at 07:49:29 :
In Reply to: Higher Oil Pressure? posted by Andrew Walak [172.70.114.113] on Monday, November 22, 2021 at 13:47:23 :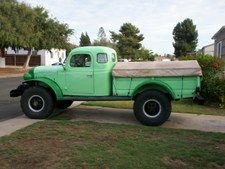 Disasseemble your pressure releif valve and clean it, you might have stirred up some crud and stuck it closed. Which is better than sticking it open.


---
Follow Ups:


---