Re: Engine or motor? Which is correct? Technicallky-
---
[Follow Ups] [Post Followup] [Dodge Power Wagon Forum]
---
Posted by Chris Case [172.70.130.93] on Tuesday, November 23, 2021 at 07:47:15 :
In Reply to: Re: Engine or motor? Which is correct? posted by Matt Wilson [172.70.178.237] on Tuesday, November 23, 2021 at 01:30:32 :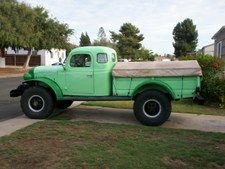 A motor has an outside power source, like elecric, air, hydraulic.
An engine has it's internal power source. Like internal combustion engines and jet engines.
But then we have rocket motors, steam engines with detached boilers, and engine lathes (lathes that do threading) And mathematical engines, like calculators. So rules are made to be broken?
That thingy under the hood? Either.



---
Follow Ups:


---