Re: Headbolts
---
[Follow Ups] [Post Followup] [Dodge Power Wagon Forum]
---
Posted by Joe Leydon [172.70.110.231] on Saturday, September 18, 2021 at 10:50:10 :
In Reply to: Headbolts posted by Karl [172.70.126.199] on Friday, September 17, 2021 at 18:44:22 :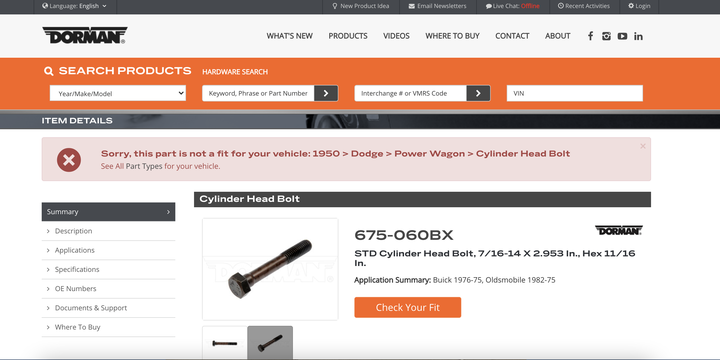 I checked the fit using the Dorman site and you can see it says "NOT A FIT". I used a 1950 Dodge Power Wagon as an example. Guess I am not sure which product to save for future reference.



---
Follow Ups:


---