Re: Cooling system
---
[Follow Ups] [Post Followup] [Dodge Power Wagon Forum]
---
Posted by scott56 [73.93.102.33] on Thursday, June 10, 2021 at 18:45:39 :
In Reply to: Cooling system posted by Karl [172.68.57.68] on Thursday, June 10, 2021 at 17:18:31 :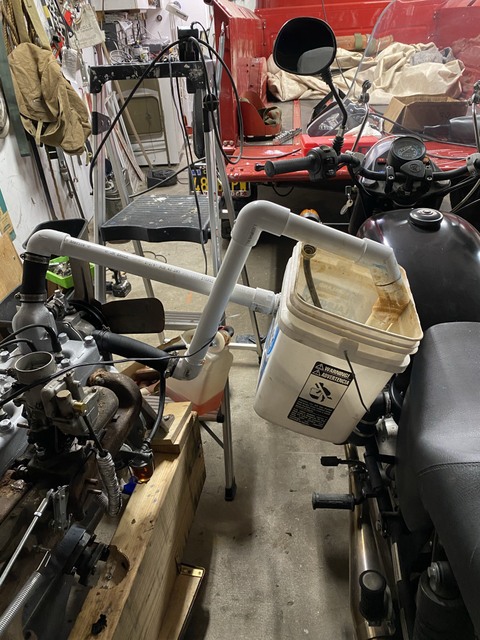 I actually tried something similar except without a radiator. I obviously did not have the bucket hanging in the air but on the step ladder. Since it is a non pressure system, the open bucket of water would not build up pressure. under no pressure. Once the engine was running, the water would not be flowing until the thermostat opened. The temp on the gauge would get to 210 then drop to about 170 when the thermostat opened. Ran the engine about 20 min and temp remain constant. At one point I planned to add some cold water with the garden hose to the bucket if the water got too hot but it never did.


---
Follow Ups:


---