1956 International Travelall 4x4 $18,000 [WV]
---
[Follow Ups] [Post Followup] [Dodge Power Wagon Forum]
---
Posted by Power Wagon Classified Ads [162.158.78.191] on Tuesday, June 08, 2021 at 16:51:19 :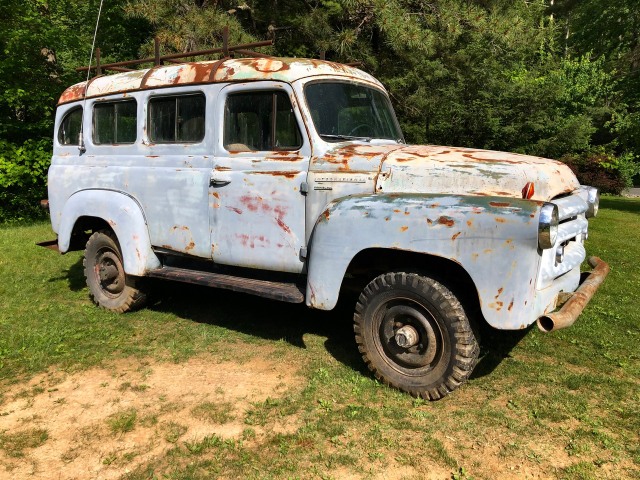 A Very rare 1956 International Travelall.
Four-wheel drive, all original running gear, runs and stops.
Asking $18,000 or may trade for vintage 4X4 pickup.
For more information:
Rick Gillespie email RickAmmo@gmail.com.
The phone number is (304) 890 - 1519
Located in Beckley, West Virginia.


---
---