Re: Chrysler one Wire Hookup
---
[Follow Ups] [Post Followup] [Dodge Power Wagon Forum]
---
Posted by Tom Petroff (IL) [162.158.74.222] on Saturday, April 03, 2021 at 00:30:52 :
In Reply to: Re: Chrysler one Wire Hookup posted by Vaughn [172.69.22.149] on Friday, April 02, 2021 at 18:34:36 :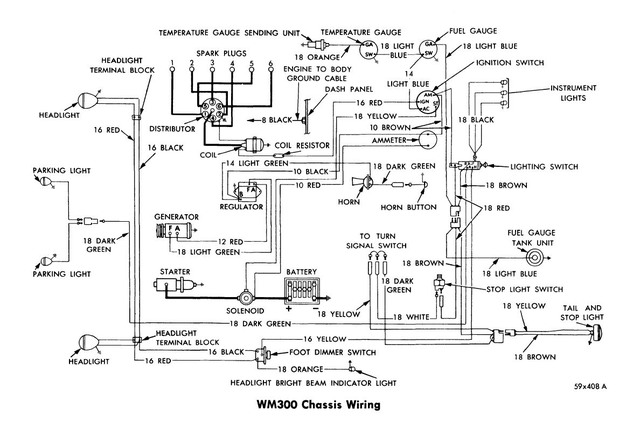 I think your correct after looking at your diagram in the PIF and reading up on the
Chrysler Alt system.
With the Ign. circuit controlling the regulator the feedback power would be broken by the Reg. when switched off.
The diode wired into the Ign. circuit on the
GM style is necessary to prevent run on.
Or as Chris points out the Idiot will do the same thing by creating a resistance breaking the circuit.
According to the 1960 WM 300 Wiring Diagram the black wire needs to be extended to the Alt output to complete the charge circuit through the Amp meter back to the Solenoid.
Tom


---
Follow Ups:


---