Re: 12V Generator to Alternator Swap out questions
---
[Follow Ups] [Post Followup] [Dodge Power Wagon Forum]
---
Posted by Tom Petroff (IL) [162.158.212.201] on Friday, April 02, 2021 at 11:03:38 :
In Reply to: Re: 12V Generator to Alternator Swap out questions posted by Glenn McGillicuddy [108.162.216.93] on Friday, April 02, 2021 at 10:41:56 :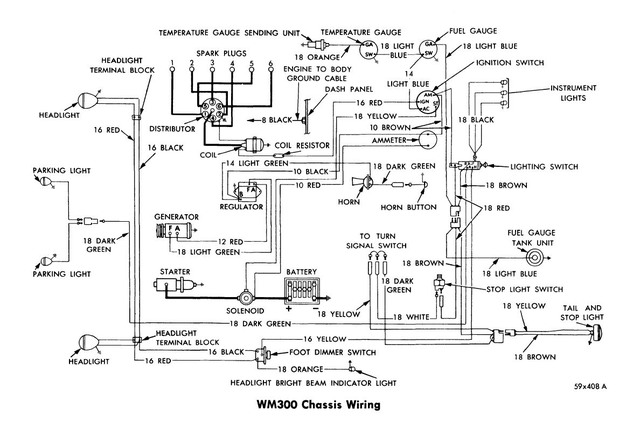 That is correct.
Must use the diode on the white wire from the Ign.
Make sure the diode is pointed in the correct direction.
The truck power wire #10 black
wire that was at the Reg. goes to the Alt +stud so current runs through the Amp gauge and back to the battery via the #10 Red wire at the solenoid.
Your basically just connecting the Arm wire at the Reg. with the Reg. Batt. wire together.
Tom


---
---