Re: MAD Electrical, USE 3 WIRES
---
[Follow Ups] [Post Followup] [Dodge Power Wagon Forum]
---
Posted by Chris Case [172.69.34.9] on Friday, February 05, 2021 at 09:45:02 :
In Reply to: While your at the MAD Electrical, READ THESE posted by Paul (in NY) [162.158.62.180] on Thursday, February 04, 2021 at 14:17:35 :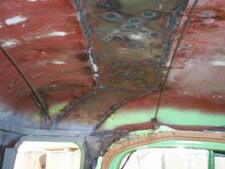 The one wire system will get 14 volts at the alternator out put. The three wire system will put 14v to the battery, ensuring full speed charging. You'll need the idiot light or a diode in the circuit, or your engine will continue to run even if key is turned off.


---
---