Re: Broken manifold, Follow up
---
[Follow Ups] [Post Followup] [Dodge Power Wagon Forum]
---
Posted by Greg Coffin [172.69.33.244] on Monday, February 01, 2021 at 15:54:22 :
In Reply to: Re: Broken manifold, Follow up posted by wayne Warrenchuk [162.158.246.19] on Monday, February 01, 2021 at 13:41:44 :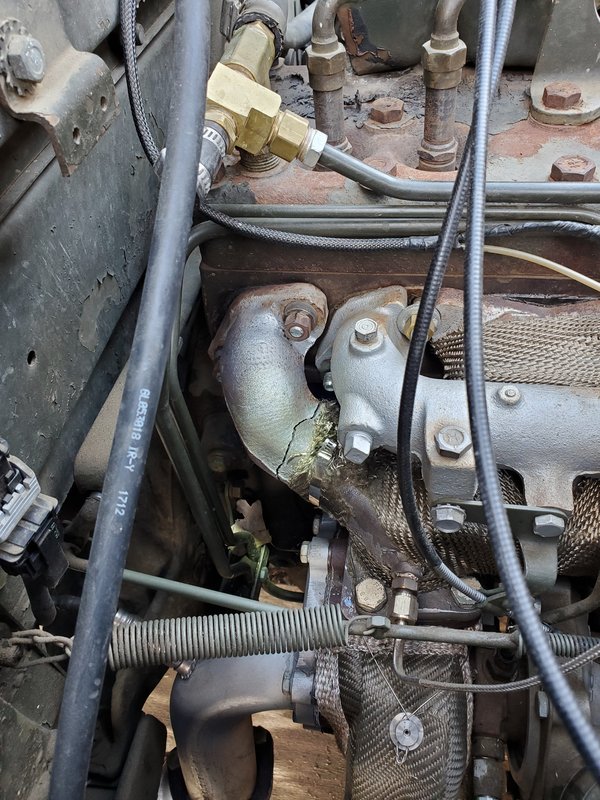 The was a dramatic change in performance, like dropping a 318 in the truck. Other than the turbo and carb, the engine is bone stock. In fact, we have not rebuilt the original engine yet. We were just trying to see if the turbo would work at all.
On paper we are getting about 165 hp out of the engine at 5500ft elevation. The wastegate is set to 5 lbs of boost. It is a draw-through system, meaning the carburetor is upstream of the turbo. It's much easier to dial things in that way.
We are running a Weber 32/36 progressive carb that is really great, but we'd like to have automatic altitude compensation, so we're looking into a Holley Sniper 2 bbl throttle body injection system. Others have run them on draw through systems and they work well.
We are extremely happy with the results.
---
Follow Ups:


---