Broken manifold, Follow up
---
[Follow Ups] [Post Followup] [Dodge Power Wagon Forum]
---
Posted by Greg Coffin [162.158.75.137] on Sunday, January 31, 2021 at 11:29:38 :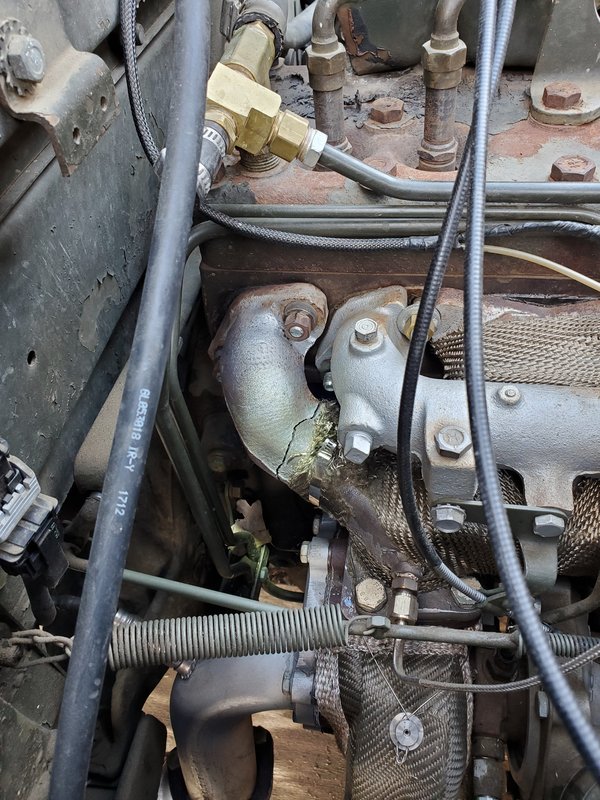 Yesterday my son and I removed the M37 manifold and turbo. We found there was another crack forming on the opposite end of the exhaust manifold in roughly the same location, in the back wall facing the engine. This wall section is pretty thin judging by the rear section that broke.
My hunch is the cracks are forming due to engine heat rather than the weight of the turbo. However, the turbo is fairly heavy at around 20 lbs, plus any stresses from the exhaust pipe, so we're going to look into building some kind of support system for the turbo. Not sure yet what that might look like.
Thanks for all the feedback below. I'll be updating as things progress.



---
---