Re: Bob stahl passed away.
---
[Follow Ups] [Post Followup] [Dodge Power Wagon Forum]
---
Posted by Joe Cimoch [172.69.63.116] on Tuesday, January 26, 2021 at 18:39:44 :
In Reply to: Bob stahl passed away. posted by howard [162.158.62.180] on Monday, January 25, 2021 at 19:06:32 :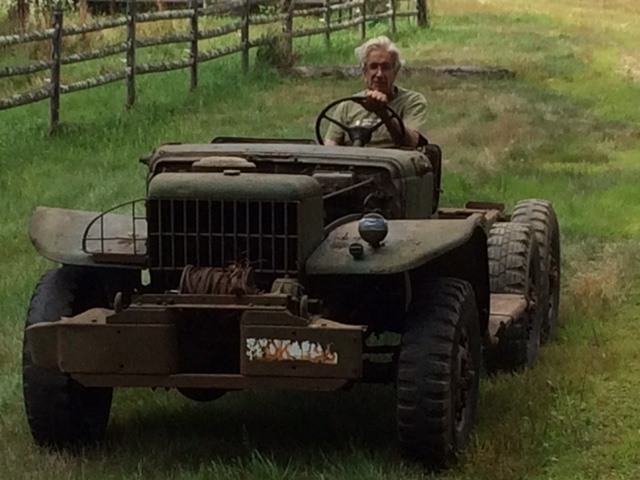 Just a great guy to deal with, and talk to. Bob certainly knew his way around trucks, and he had a lot of them. It was a treat to go to Bob's farm, and walk through the woods to look at his collection of vehicles. He bought a lot of what Dennis Sherman had after Dennis went out of business. 4.89 gears were his thing. Whether he was setting them up, or selling another pair, he always extolled the virtues of the 4.89s. I would see Bob at the military shows, easy to spot, he was a tall guy, and had a great laugh. I bought some M715 wheels from Bob for my W300. He proceeded to show me how he breaks down tires with the down force of his front end loader. Worked really well. It was never a short conversation with Bob. He was an enthusiast that loved what he did. He had some great stories. I will miss him.
Picture of Bob from Dave Horvath's.



---
Follow Ups:


---