Re: how to put seal around front windshield
---
[Follow Ups] [Post Followup] [Dodge Power Wagon Forum]
---
Posted by Greg Coffin [172.69.170.151] on Friday, December 04, 2020 at 14:03:45 :
In Reply to: how to put seal around front windshield posted by art zimmer [162.158.74.188] on Thursday, December 03, 2020 at 19:20:46 :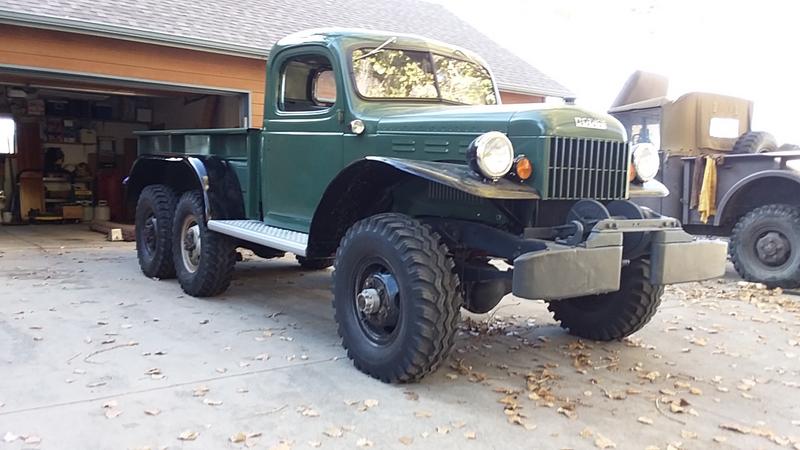 The windshield gasket is one of the toughest things to get right. Here's a couple thoughts.
- Get a one piece gasket with molded corners. The straight gaskets are harder to get the corners right, and don't lay as flat when they are in. Either VPW or Roberts Motor Parts sells the molded gasket, but I don't remember who. Don't waste your time with anything else.
- Using a thin putty knife to insert the gasket can work, but it's real easy to cut the root of the dovetail lip if you are not very careful. I prefer using an old credit card. It's not as likely to cut the dovetail, and it bends more readily which helps get the last little bit into the groove. Especially at the corners.

- Soapy water helps a lot to get the dovetail into the groove. I have a bowl of it handy for the credit card and a spray bottle to get into the groove. Prepare to get a little damp during this process! If the grove is rusty it will make things a lot harder. Clean it thoroughly and paint it with a gloss paint. You'll be much happier if you do.
- I like to rough in the gasket on the sides, then work the corners once I've gotten my technique down. This also helps avoid stretching the gasket out of alignment with the corners. You don't want bunches of gasket along the sides, and it takes a lot more to do the corners right.
- I like to work the gasket from the outside of the windshield. I slip the inside edge of the dovetail into the groove, then work the outside edge into place with the credit card. The corners are harder because the groove is collapsed a bit when the frame is bent at the corners. More fun there!
- As a reference, the last gasket I did took me 3 long evenings to complete. I pulled out the whole thing after the first night once I realized I was doing it wrong. That's when I noticed the cuts from the putty knife, and I thought I was being pretty careful with it.
Good Luck!!



---
---