Dodge 6x6 Chassis $5,000 [NC]
---
[Follow Ups] [Post Followup] [Dodge Power Wagon Forum]
---
Posted by Power Wagon Classified Ads [162.158.79.62] on Wednesday, November 18, 2020 at 18:18:04 :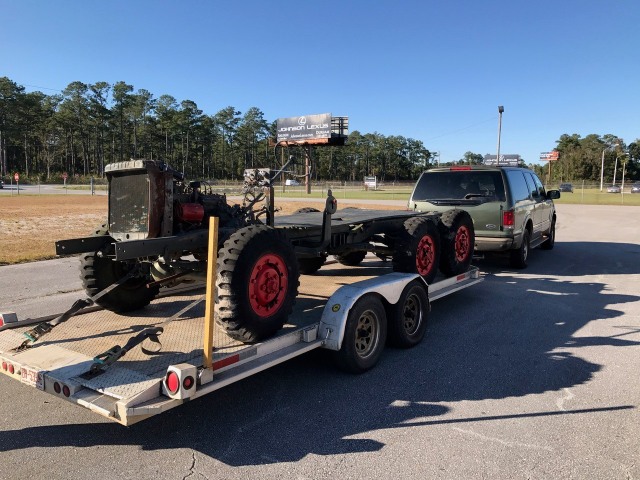 Too many projects. This is a once-drivable chassis I bought at auction from the estate of a military vehicle restorer.
Everything on it has been restored.
Needs battery and fuel system hookup.
Seat included, stored in my barn.
VIN: 82043115
1942 Dodge 24,261 miles.
I assume it was a WC-63, as it has the PTO and winch shaft coming out the front.
NC title as a 1942 Dodge
Located Wake Forest, NC 27587
Email mike111@mindspring.com
Price $5,000


---
Follow Ups:


---