Fitting Ride for 100th birthday
---
[Follow Ups] [Post Followup] [Dodge Power Wagon Forum]
---
Posted by Joe Cimoch [162.158.78.135] on Tuesday, November 10, 2020 at 18:30:57 :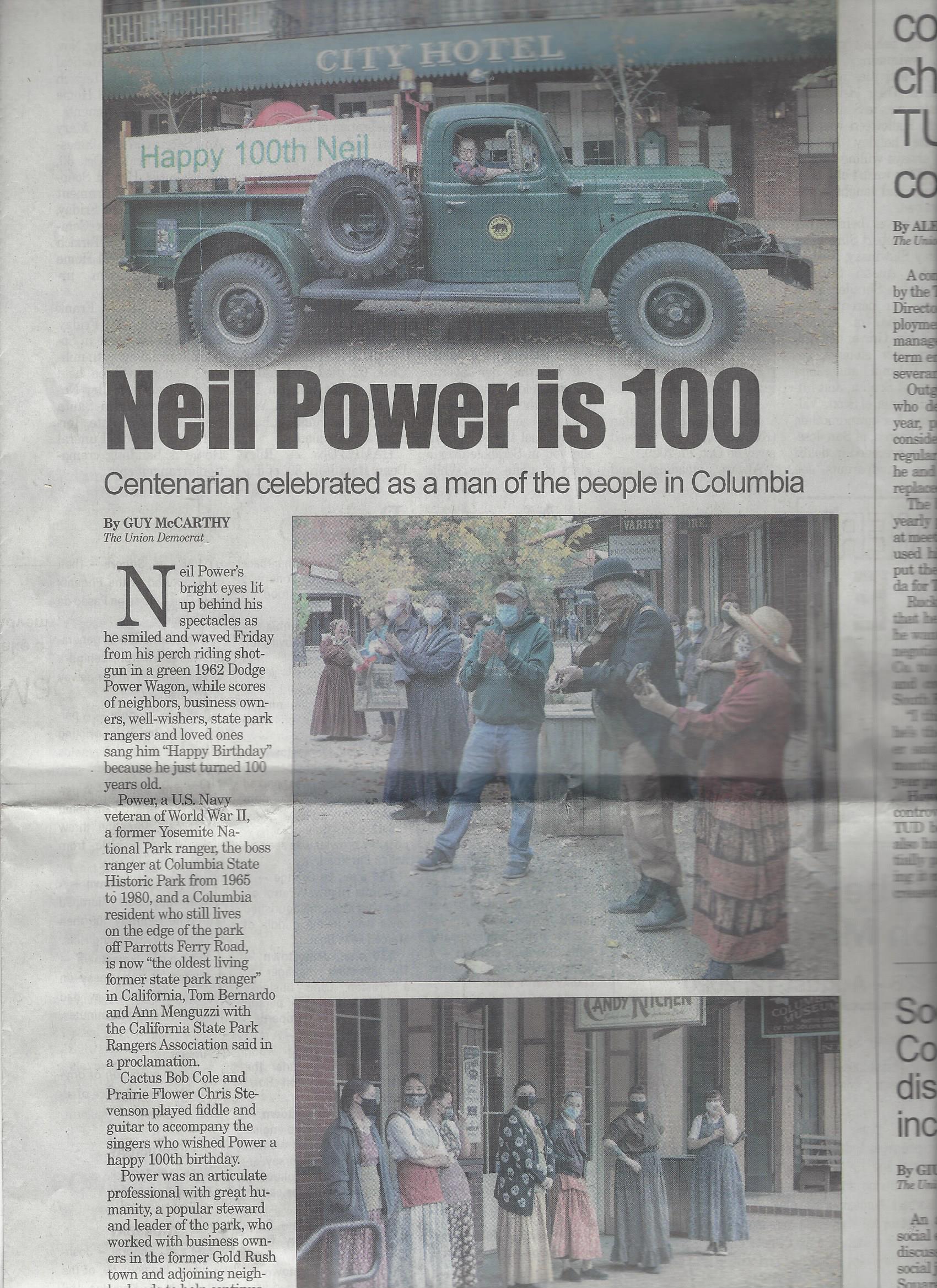 Donn Marinovich sent this in. Thanks Donn
Dodgin Brothers, Sisters & 'Others',
Wife Sherrin's old Boss at Columbia State Park made it to 100 Years on Friday Nov 6th,
Sherrin & Diana (her partner in ALL things Columbia), decided to have a "small" celebration for Neil Power (No pun intended -
'Power Riding in a POWER Wagon').
They started on Halloween calling a few people to ask them to 'come-on-down' to help celebrate,
People told people, who told people, who told MORE people. Then somehow the State Park Rangers Association got a hold of the information. So the local Newspaper was called, the State Park folks from Sacramento came-up with a Proclamation honoring the old fellow. The Columbia Candy Kitchen made a BIG bag of Candy (His favorites). A whole bunch of people got some 'silly' greeting cards for him. Sherrin asked Donn to go get him at home and everyone (About 50 people) lined up & down the Main Street of Columbia as Donn drove Neil up the street.

The day was a bit colder, but the rain held off, so everyone had a great time celebrating a local hero.

Donn & Sherrin in Columbia



---
---