What's it worth?
---
[Follow Ups] [Post Followup] [Dodge Power Wagon Forum]
---
Posted by Joe Cimoch [172.68.65.41] on Sunday, November 01, 2020 at 08:16:52 :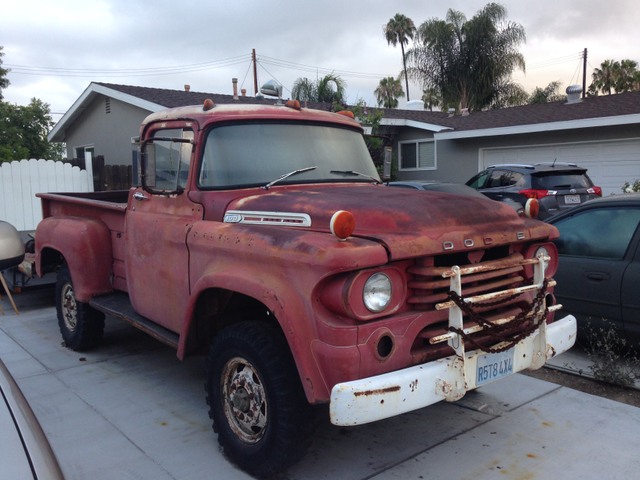 I get emails from time to time, asking what a truck is worth. In this case, a granddaughter selling this 1958 W100, with a non-running Chevrolet engine. California truck.
What do you think is a fair price to ask?



---
---