No vent hose was there?
---
[Follow Ups] [Post Followup] [Dodge Power Wagon Forum]
---
Posted by chriscase [172.69.33.226] on Saturday, September 05, 2020 at 10:40:22 :
In Reply to: 71 W200 Fuel Tank Ventilation posted by Mark in Santa Cruz [172.68.141.73] on Friday, September 04, 2020 at 17:37:50 :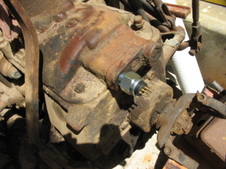 And 1971 was before evaporative emissions rules.
And I don't know if the cap had a vent valve, Earlier ones did not.



---
Follow Ups:


---