This is my 3rd fuel pump.
---
[Follow Ups] [Post Followup] [Dodge Power Wagon Forum]
---
Posted by Jim Lee [108.162.246.134] on Monday, July 20, 2020 at 01:48:55 :
In Reply to: Re: Lets talk about.. Vapor lock. posted by Vaughn [172.68.143.183] on Saturday, July 18, 2020 at 12:06:47 :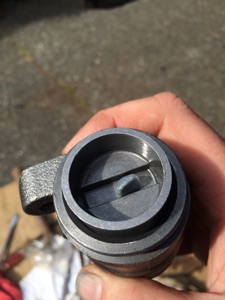 First fuel pump I took apart and it looked ok inside to me. Pretty simple.
Two summers ago it caused all sorts of issues when we tried tp cross WA state on dirt roads that summer. If it didn't fire off first shot, I'd have to pull off the air filter and prime the carb, every time. It needed the RPMs to make the gas flow. (And we were vapor locking a few times a day for the entire trip!)
So I replaced it with an electric pump, that lasted about 5 miles. Big step backwards as it turned out.
Back to old manual pump with new fuel line from tank to pump. Same old issues, but at least I could make it go for awhile. Low gears and high RPMs. seemed to help a little. But, by the time I figured that out, I blew up the rear end and, well.. The trip was over.
After that trip, I found a new fuel pump for the thing at the local NAPA store . Unbelievable! Bought it, installed it, and all the priming issues were gone! Yay! But not the vapor-lock issues. Boo!
This was all and fine for about 6 months or so when a hour or so from home, the machine died for no apparent reason. I'd no tools with me. Ended up waiting for hours for a very expensive "Tow of shame" home.
The problem? The NEW fuel pump spit out its rocker shaft! $(5#&Q*!!
Now I have another new fuel pump from Midwest. I'm keeping my fingers crossed.
And through all this, I never have checked the fuel pressure. I should set up and do that.
-jim lee



---
Follow Ups:


---