U-bolt goes on gearbox side. Plenty of room.
---
[Follow Ups] [Post Followup] [Dodge Power Wagon Forum]
---
Posted by chriscase [172.69.33.190] on Thursday, June 11, 2020 at 16:13:24 :
In Reply to: MU2 cable posted by Steve in FH [162.158.107.202] on Wednesday, June 10, 2020 at 20:34:42 :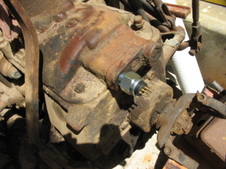 I don't know where the set screw system is, but on my '53 the U bolt is on the gearbox side, and rotate just fine past the brake parts.



---
Follow Ups:


---