Somebody got the winsheilkd header
---
[Follow Ups] [Post Followup] [Dodge Power Wagon Forum]
---
Posted by chriscase [172.69.33.106] on Monday, June 08, 2020 at 10:40:34 :
In Reply to: Rough life for this PW posted by DodgeBoy [162.158.75.83] on Sunday, June 07, 2020 at 23:26:29 :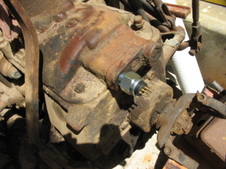 So they could add it to a firetruck maybe? You know, some had cut the A pillars, some were cut at the seam. See they stopped at the seam, so not for a rusted out roof seam.
I sold my rusted out cab to some one here in So Cal to do that. I wonder how it turned out?



---
Follow Ups:


---