Dodge did make r Pick Ups pre-war.
---
[Follow Ups] [Post Followup] [Dodge Power Wagon Forum]
---
Posted by chriscase [172.69.70.164] on Monday, May 18, 2020 at 08:45:54 :
In Reply to: Dodge Car Pick Up posted by Milo in Pa [172.69.63.68] on Sunday, May 17, 2020 at 15:10:11 :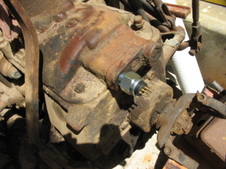 Plymouth too. On a car frame. That is a pick up cab and box, I don't know about the front clip. Google Images is a curious person's friend.



---
---