Re: OT points v HEI- Hi-perf points have nore spring pressure
---
[Follow Ups] [Post Followup] [Dodge Power Wagon Forum]
---
Posted by Chris Case [162.158.59.45] on Friday, November 29, 2019 at 09:04:23 :
In Reply to: Re: OT points v HEI posted by Marty [162.158.107.58] on Thursday, November 28, 2019 at 13:01:17 :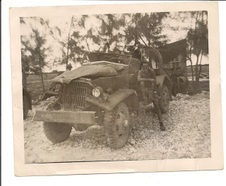 More pressure = rubbing block wears faster= changes in timing.
Points with soft rubbing blocks brought you back for more tuneups.
Up until electronic ignitions cars went to the shop umm 7 times per year average. You can thank anti-pollution laws for mandating that cars emissions don't get worse for 50,000 miles.



---
Follow Ups:


---