How Many Donor Trucks?
---
[Follow Ups] [Post Followup] [Dodge Power Wagon Forum]
---
Posted by Greg Coffin [71.237.68.80] on Wednesday, November 27, 2019 at 20:34:49 :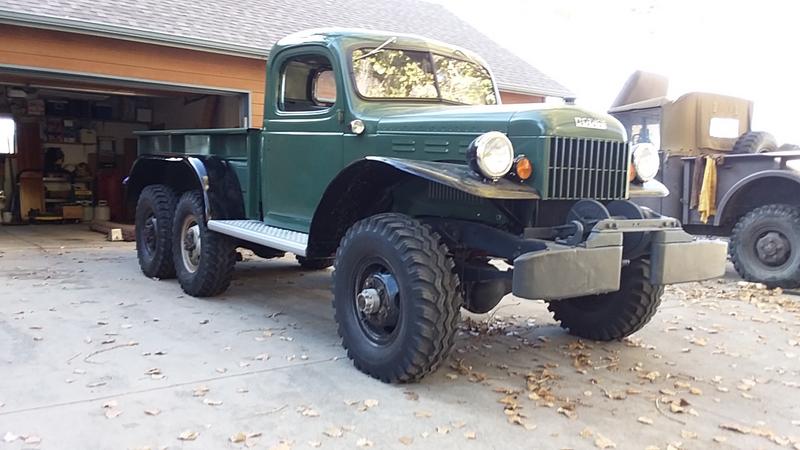 Reading Dean's post about his 49, 51, 54, 55 Power Wagon got me thinking about how many trucks I have grafted together to make my 6x6. This got me thinking about what major parts other people have combined to make one complete Power Wagon. So I'll put it out there to start the thread:
1944 WC-63 chassis and drive train
WW2? MU2 winch, SN 90388, Unknown Donor Vehicle
1957 Power Wagon cab and front clip
1971 D500 LA 318-3, hydraulic bellhousing and NP435 transmission
Early 70's D100 bed and tailgate from 2 different trucks
1950's M37 turn signals, rear bumperettes and rear lifting shackles
1960 D500 title (the truck used to have a D500 cab on it)
The rear fenders started out as reproduction WM300 fenders. The running boards are custom one-piece reproductions.



---
---