What box is that? two sets of mounts?
---
[Follow Ups] [Post Followup] [Dodge Power Wagon Forum]
---
Posted by Chris Case [173.245.48.144] on Thursday, October 31, 2019 at 10:04:49 :
In Reply to: Re: FFPW power steering mount posted by Greg Coffin [172.68.34.25] on Wednesday, October 30, 2019 at 10:40:17 :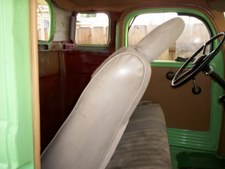 I hadn't seen any with those unnecessary mounts on the top.
I know they have some fins that are used during the manufacturing, those can come off- but don't grind in to that looohg boss that is drilled for an oil passage.


---
Follow Ups:


---