Re: 1947 Fargo WDX Power Wagon $41,000 USD [SK, CDN]
---
[Follow Ups] [Post Followup] [Dodge Power Wagon Forum]
---
Posted by Dwight in Ft Worth [172.69.68.188] on Friday, September 27, 2019 at 10:54:20 :
In Reply to: Re: 1947 Fargo WDX Power Wagon $41,000 USD [SK, CDN] posted by Kaegi [108.162.246.182] on Wednesday, September 25, 2019 at 19:20:10 :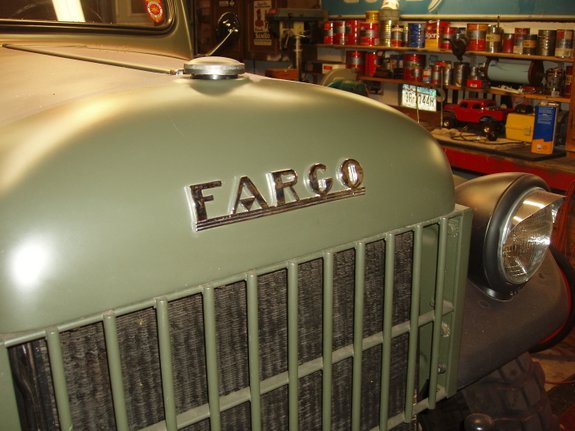 You use the 251 radiator and support like a normal 251 set-up, then machine the grill crossbars down the fit without using the extensions.
You can kind of see it in the photo of my 49. Look at the ends of the cross pieces.
Dwight



---
Follow Ups:


---