6x6 Progress
---
[Follow Ups] [Post Followup] [Dodge Power Wagon Forum]
---
Posted by Greg Coffin [172.68.34.103] on Tuesday, August 13, 2019 at 13:33:00 :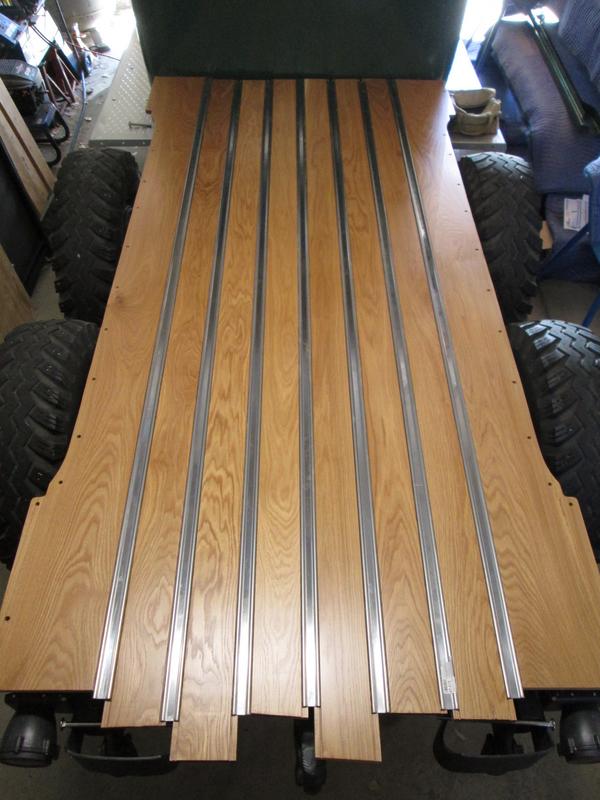 Got the bed wood back from the finishers. It's 4/4 white oak, beautiful material. I decided to use satin automotive clear coat. I like the color, and I think it will hold up over time.
Lots of little stuff to do before the bed walls go on, but it's getting closer. One day at a time....



---
---