Re: fuel issue filter location after plus test
---
[Follow Ups] [Post Followup] [Dodge Power Wagon Forum]
---
Posted by scott56 [172.68.133.183] on Tuesday, June 04, 2019 at 19:15:47 :
In Reply to: fuel issue filter location before posted by scott56 [172.68.141.151] on Tuesday, June 04, 2019 at 19:04:39 :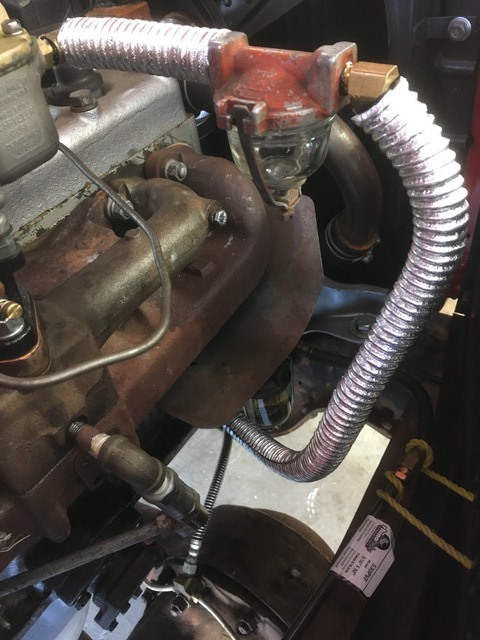 moved the filter away from manifolds, removed the stone in the filter, changed the rubber hose to the fuel pump and ran a separate 2 1/2 gal tank by-passing the lines and the OEM tank. drove the truck for 22 miles up and down the foothills near my home. Drove often in 3rd gear hitting around 2500+ rpms. Temp gauge did not go over 190 deg. The outside temp was around 80 deg 20 deg hotter than the previous failures. Truck ran great and I really tested the brakes. When i was done i felt like I had climbed a mountain, my legs were tired. I hope Dan M driving to Fairfield takes enough leg stretching breaks, even with the re-powering, it's cramped quarters. Next is to connect up the original tank and drive some and see what happens. I'll have some gas cans available.


---
Follow Ups:


---