Welcome to Forum #551
---
[Follow Ups] [Post Followup] [Dodge Power Wagon Forum]
---
Posted by Joe Cimoch [172.69.62.103] on Monday, April 29, 2019 at 18:19:41 :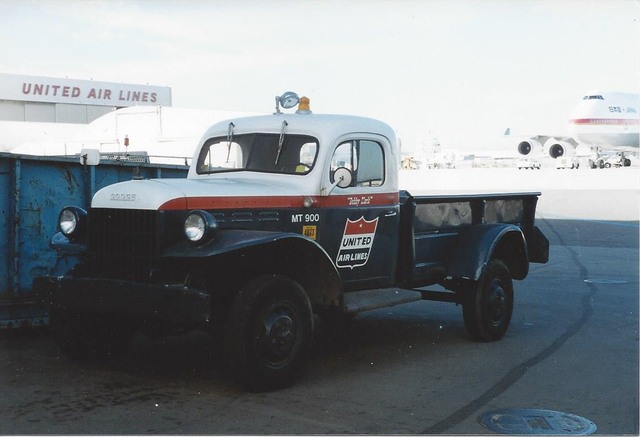 Welcome to Forum #551
United Airlines Power Wagon
Thanks to John Bird for this picture.
"This a a B2PW (I think) that we had at our Maintenance Base in San Francisco. Had probably been there since it was new. Had a sister 1938 Ford air conditioning truck that was painted to match. (That truck was in a lot better shape). Picture was taken sometime before I transferred to Portland in 1995. Trying to get some info on it to see if it is still around. I would love to have it just as it is."




---
Follow Ups:


---