Welcome to Forum #550
---
[Follow Ups] [Post Followup] [Dodge Power Wagon Forum]
---
Posted by Joe Cimoch [162.158.78.253] on Tuesday, March 26, 2019 at 18:45:16 :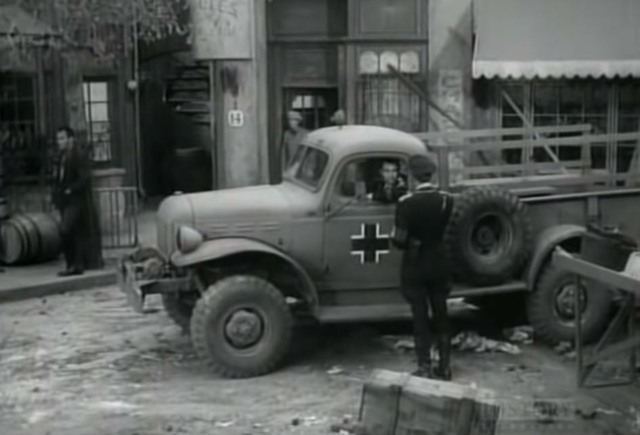 Welcome to Forum #550
What is this???
Actually its from the 60's TV series Twelve O'Clock High. This is from Season 2, Episode 15, Target 802.
"Col. Gallagher's damaged plane prematurely releases it bombs over a French town killing the allied leader of the resistance there, and now his daughter plans to kill him."
Thanks to Tom Petroff for spotting this.



---
---